Photo Booth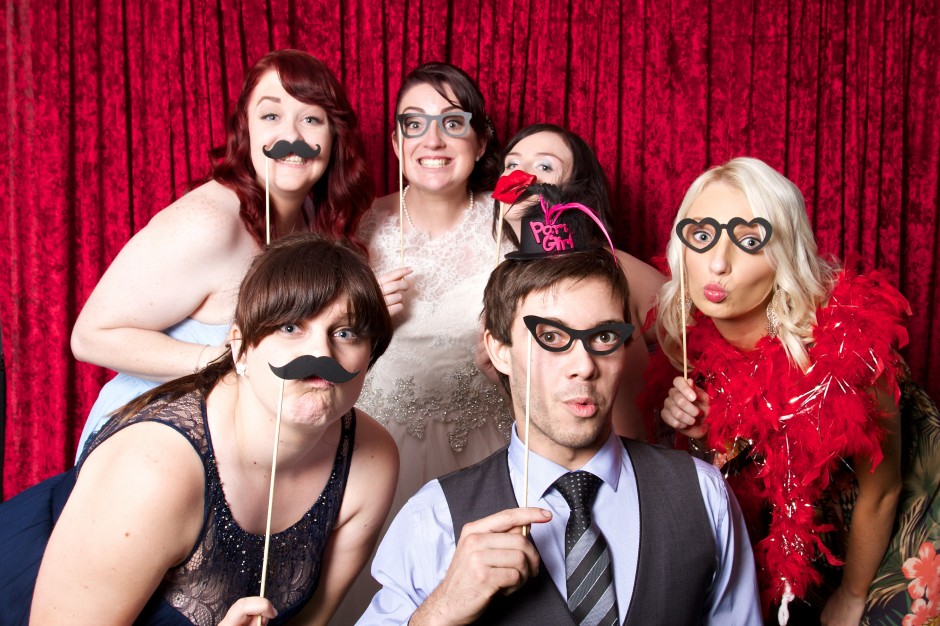 If you haven't yet experienced the awesomeness and hilarity of a photo booth, we highly recommend having one as a part of your wedding reception! They are SO MUCH FUN!
Our fabulous frame free photo booth is now available with any of our wedding packages as an optional extra. Using professional quality equipment (studio lights, digital SLR camera, reflectors, backdrops and all that jazz) we will create a photo booth in a dedicated area of your reception venue, adding a whole new exciting and entertaining element for you and your guests to enjoy.
You can choose from a bunch of different backgrounds, or even have one custom made to suit your wedding theme. We provide all the props too – hats, moustaches, clay lips, glasses, masks…the list goes on. All of the images will be featured on your own on-line gallery for family and friends to check out and download.
For more info contact us.